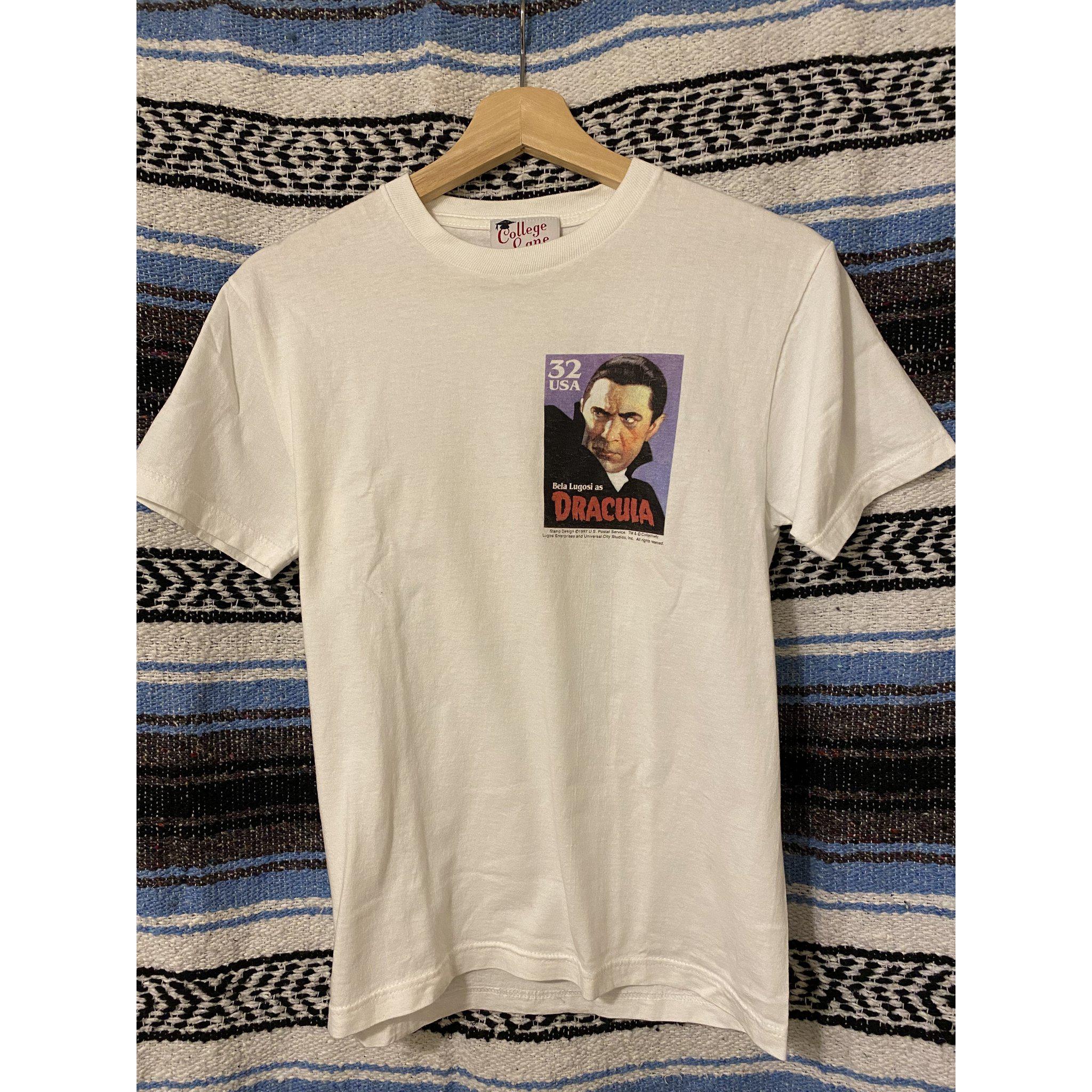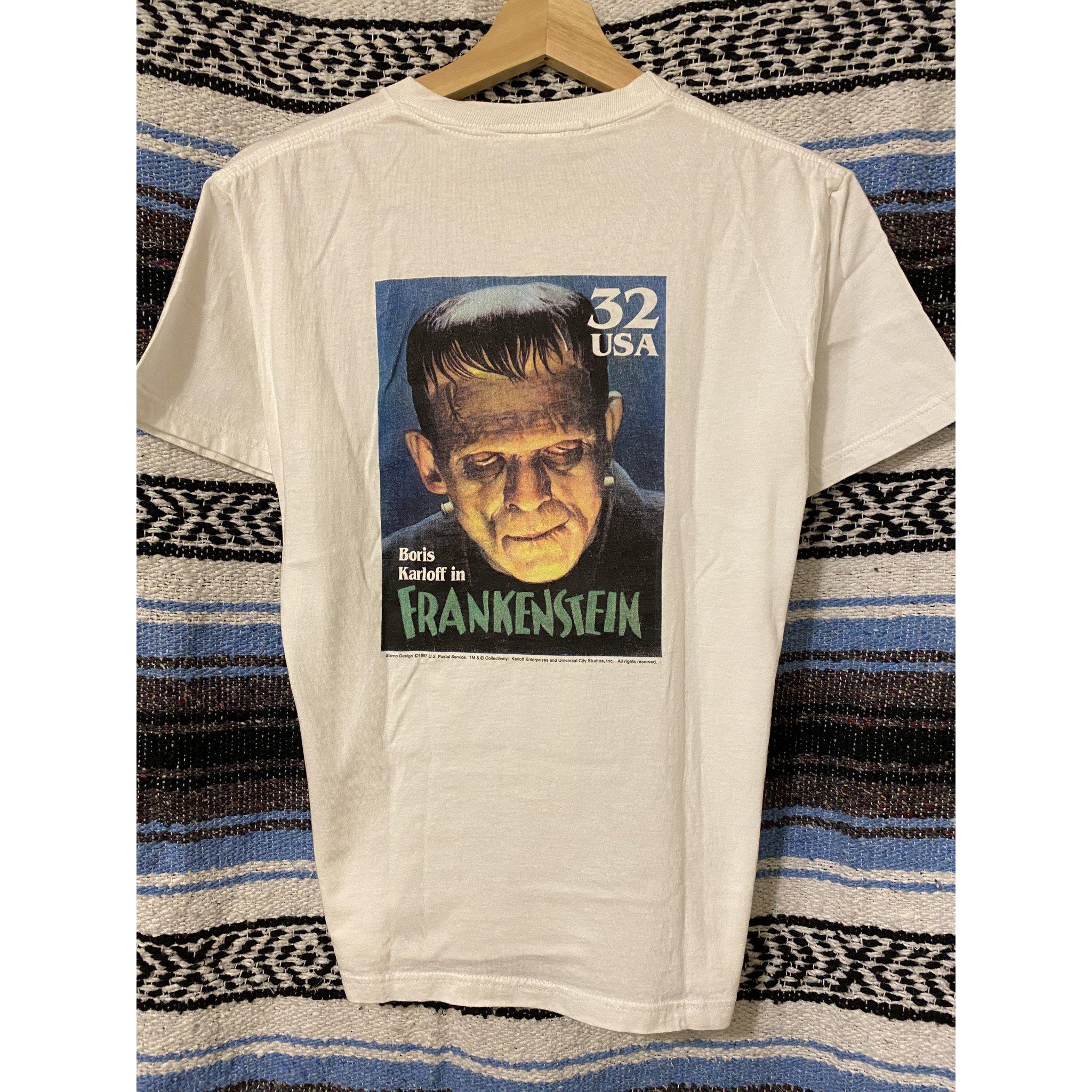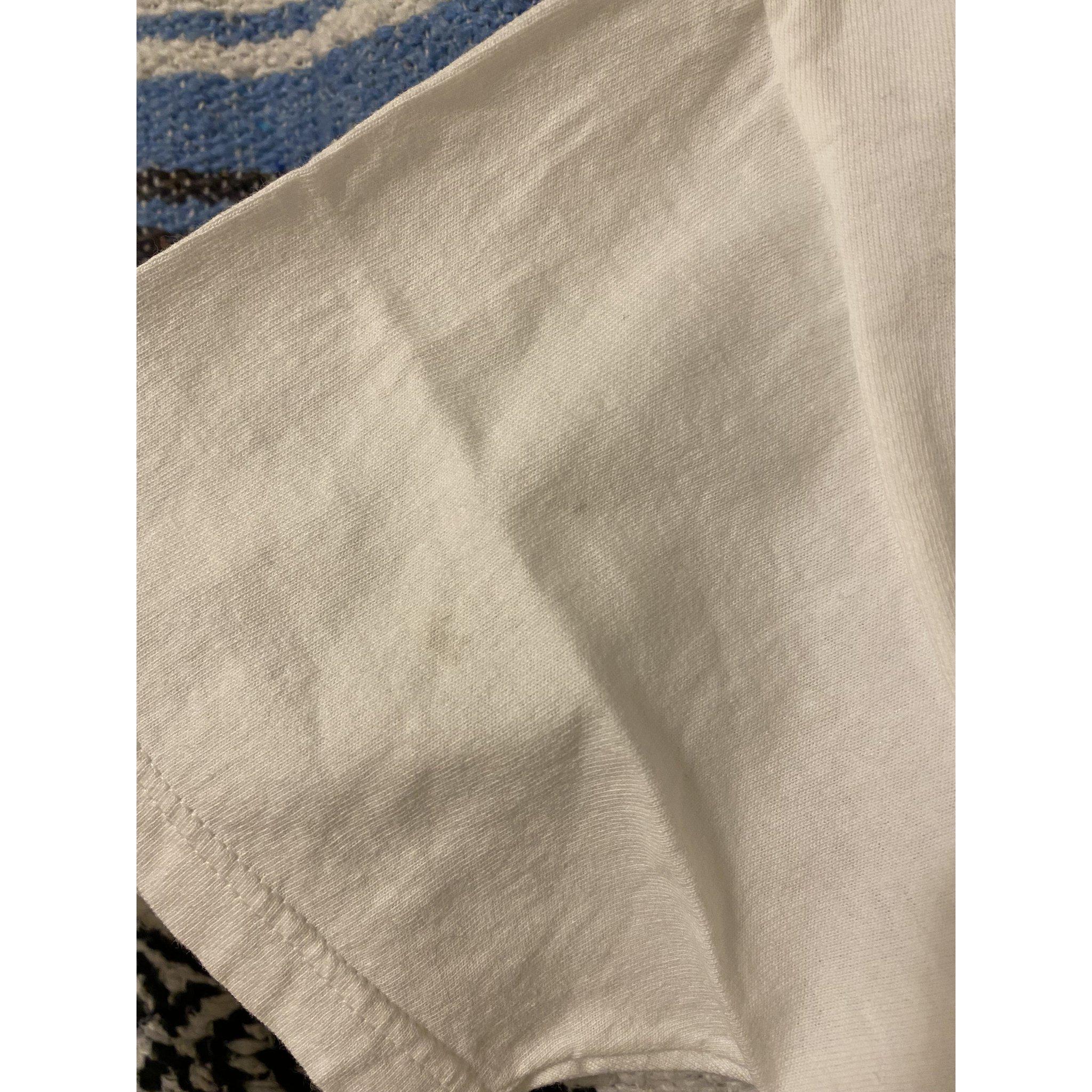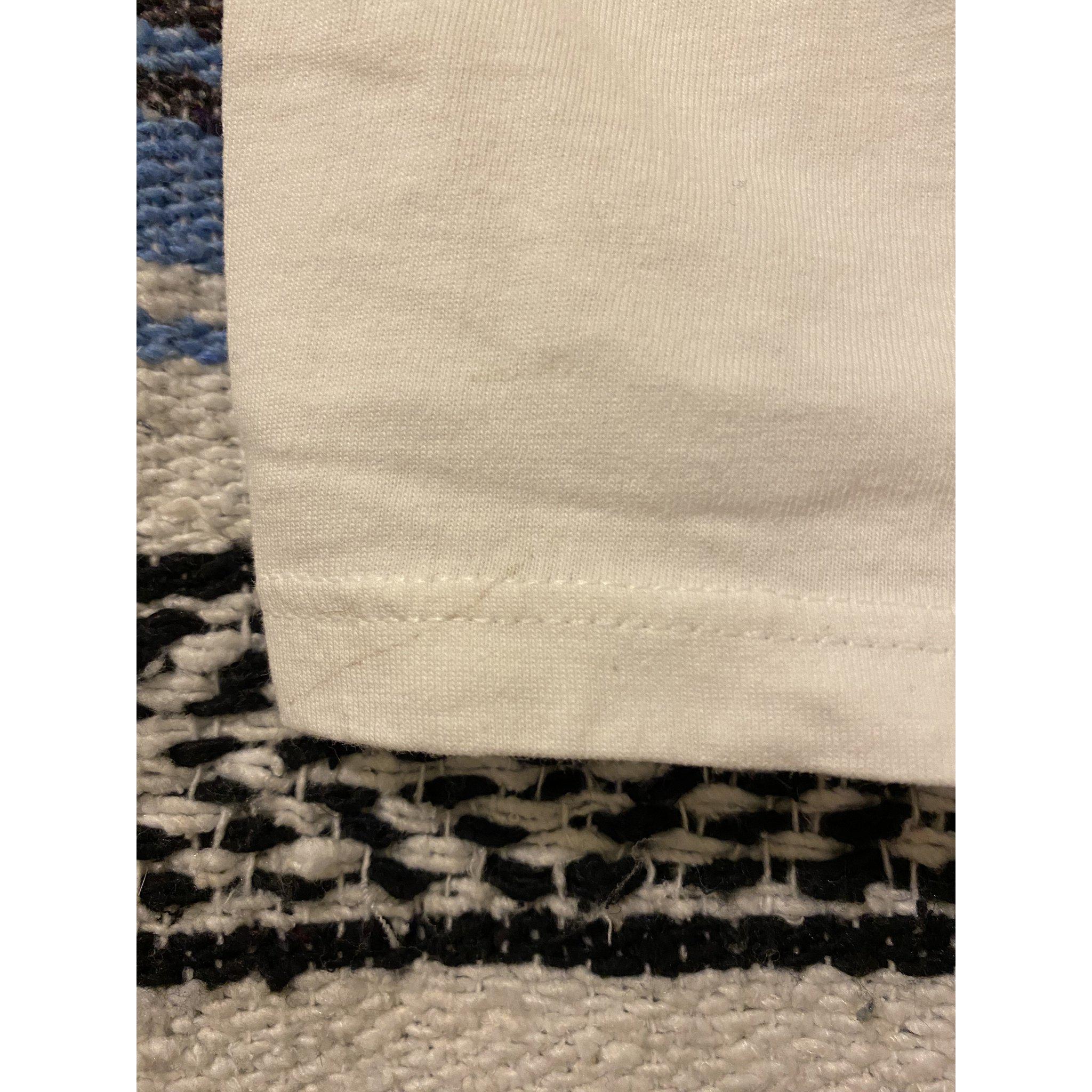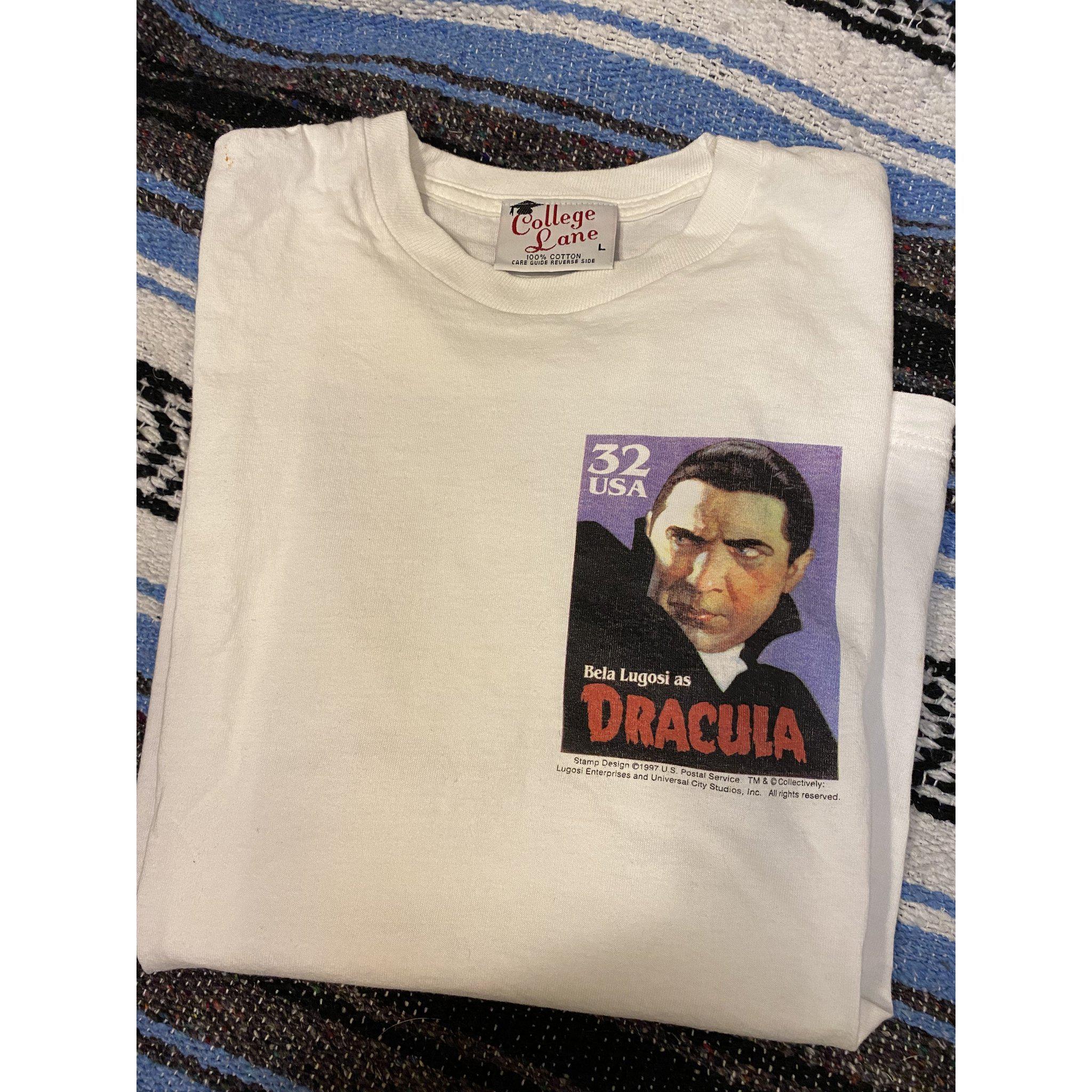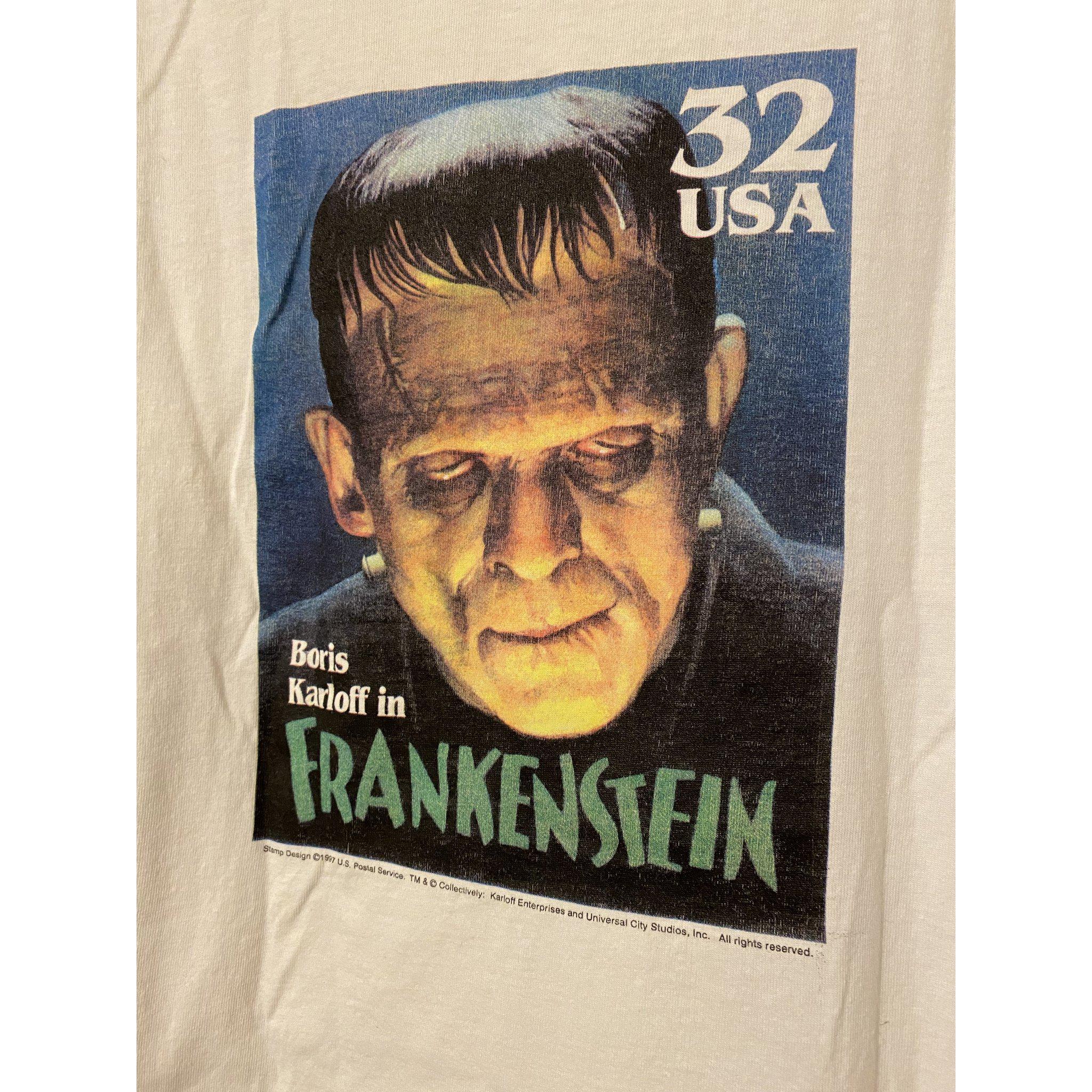 Dracula/ Frankenstein Licensed Stamp
Here's a really rare double-sided tee! Featuring Lugosi's Dracula on the front, & a large Karloff Frankenstein on the back. Printed by the USPS, for a stamp collection, on a beautiful single-stich tee. You don't see them like this anymore.
The only minor issues (because they are hardly noticeable at all) are a small light stain near the bottom, as well as one on the sleeve. See photos.
Measures approx 17"w x 23"l. Size is roughly XS or a tight small. 
No refunds on vintage purchases. Please hand wash/ hang to dry to preserve the item!
We're delighted to assist you in getting the size that fits you best. We understand how important it is to get that perfect fit, and we want nothing less than for you to absolutely love your new clothes. Please adhere to the size guide for each item, as we carry multiple styles and fits.
We gladly accept exchanges within a 7-day period, as long as the shirt is new and in the original condition. That means unworn and unwashed. There are no refunds or exchanges on vintage items.
Please visit our FAQ for full details, or email us at futuremonsters@gmail.com.
sign up and we'll email you
as soon as this item is back in stock.