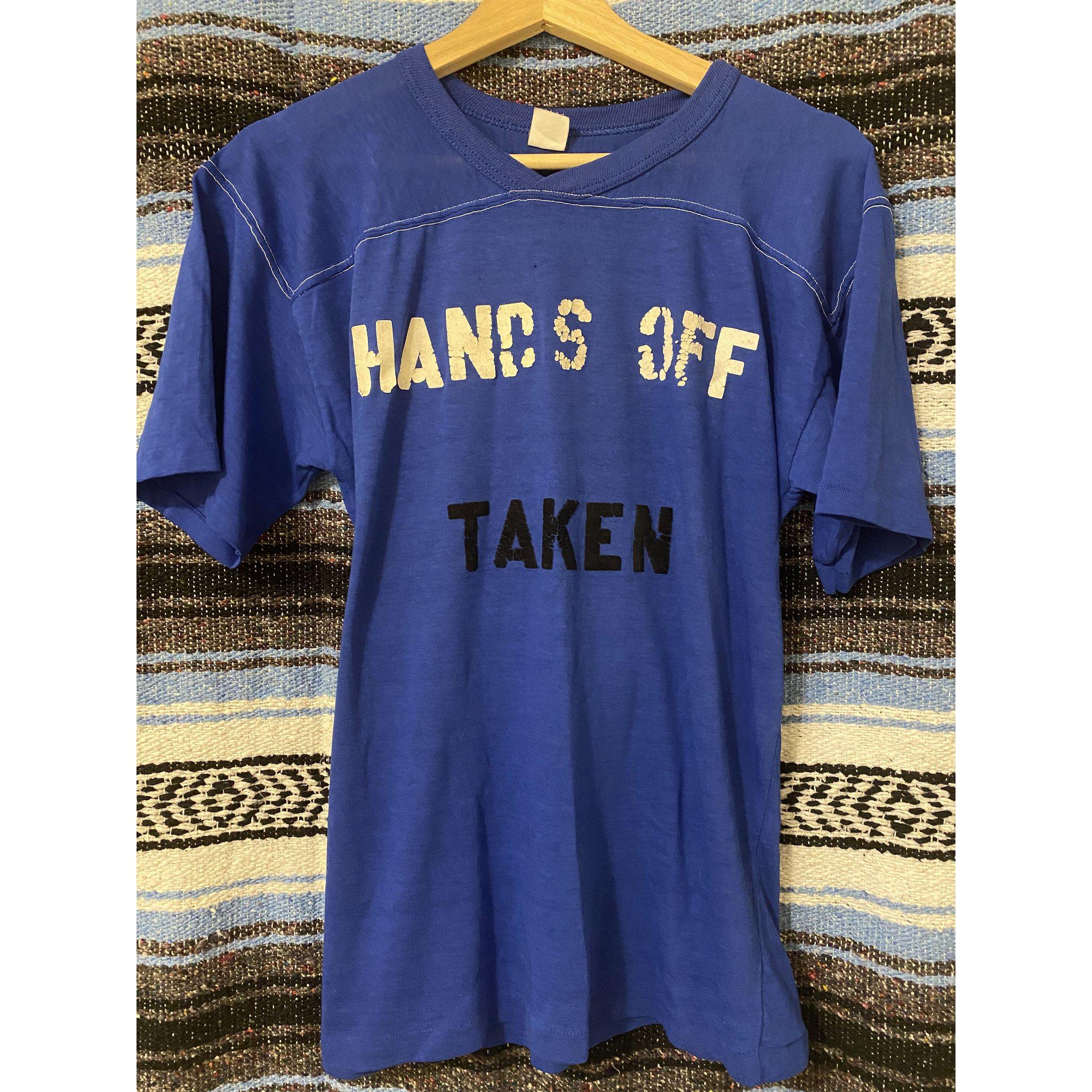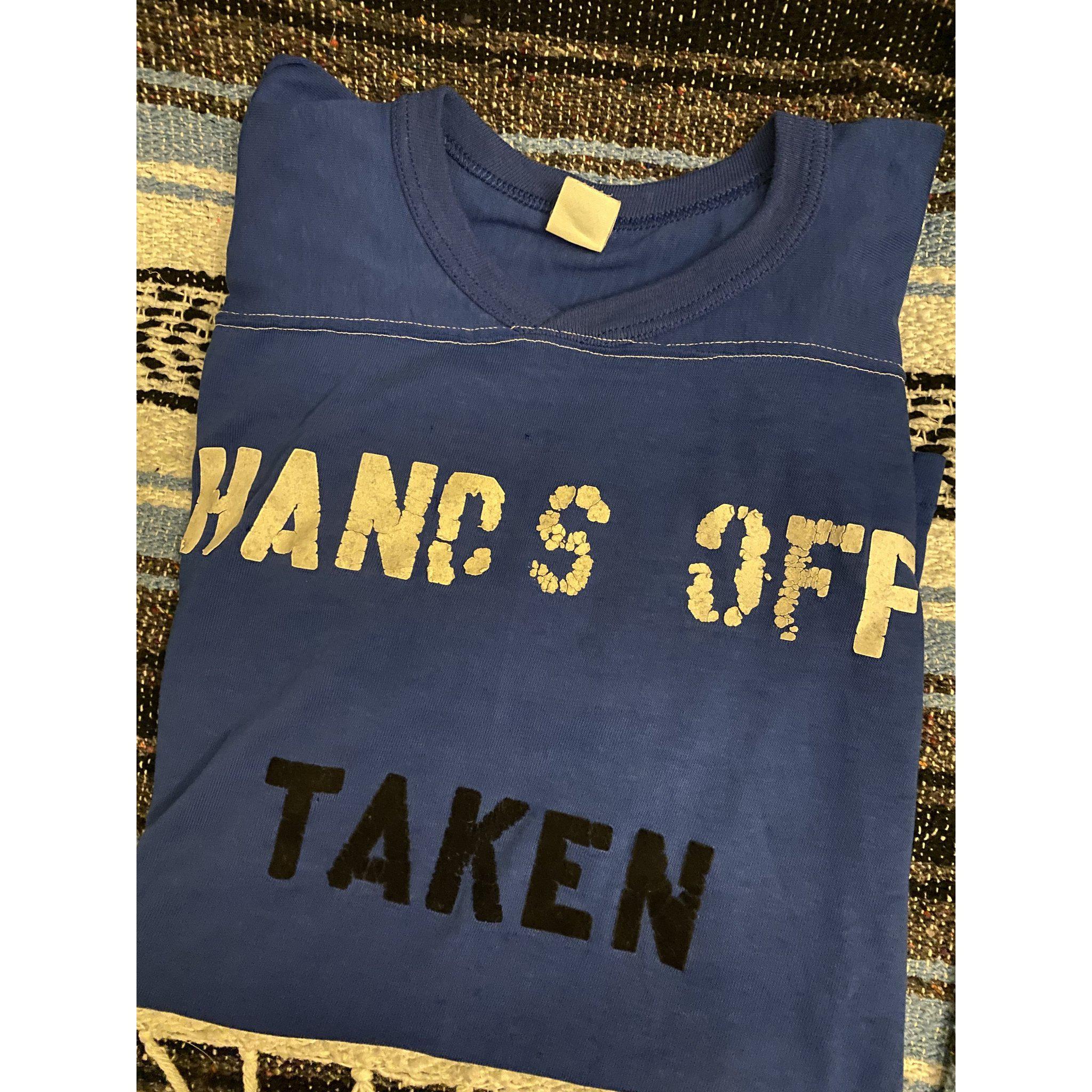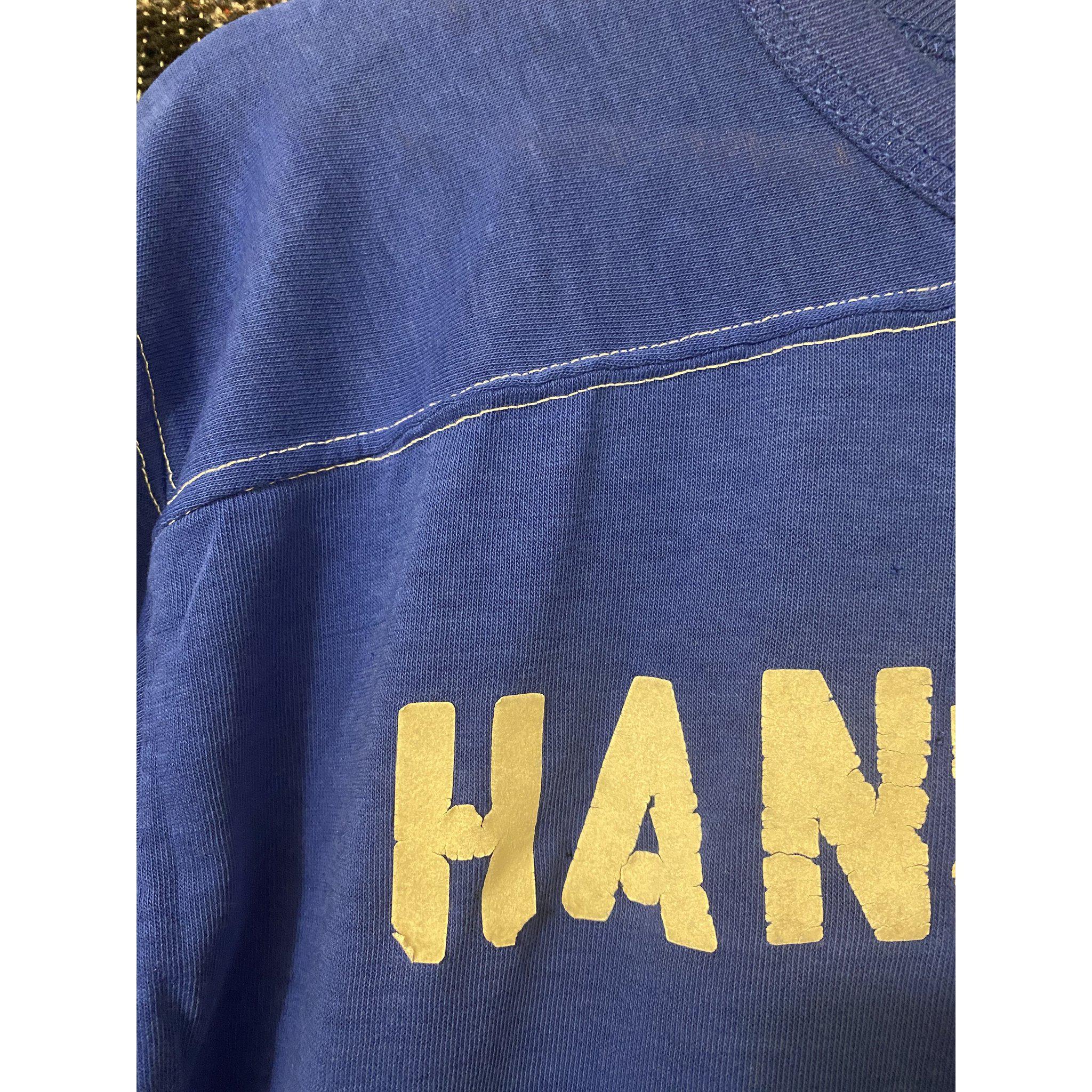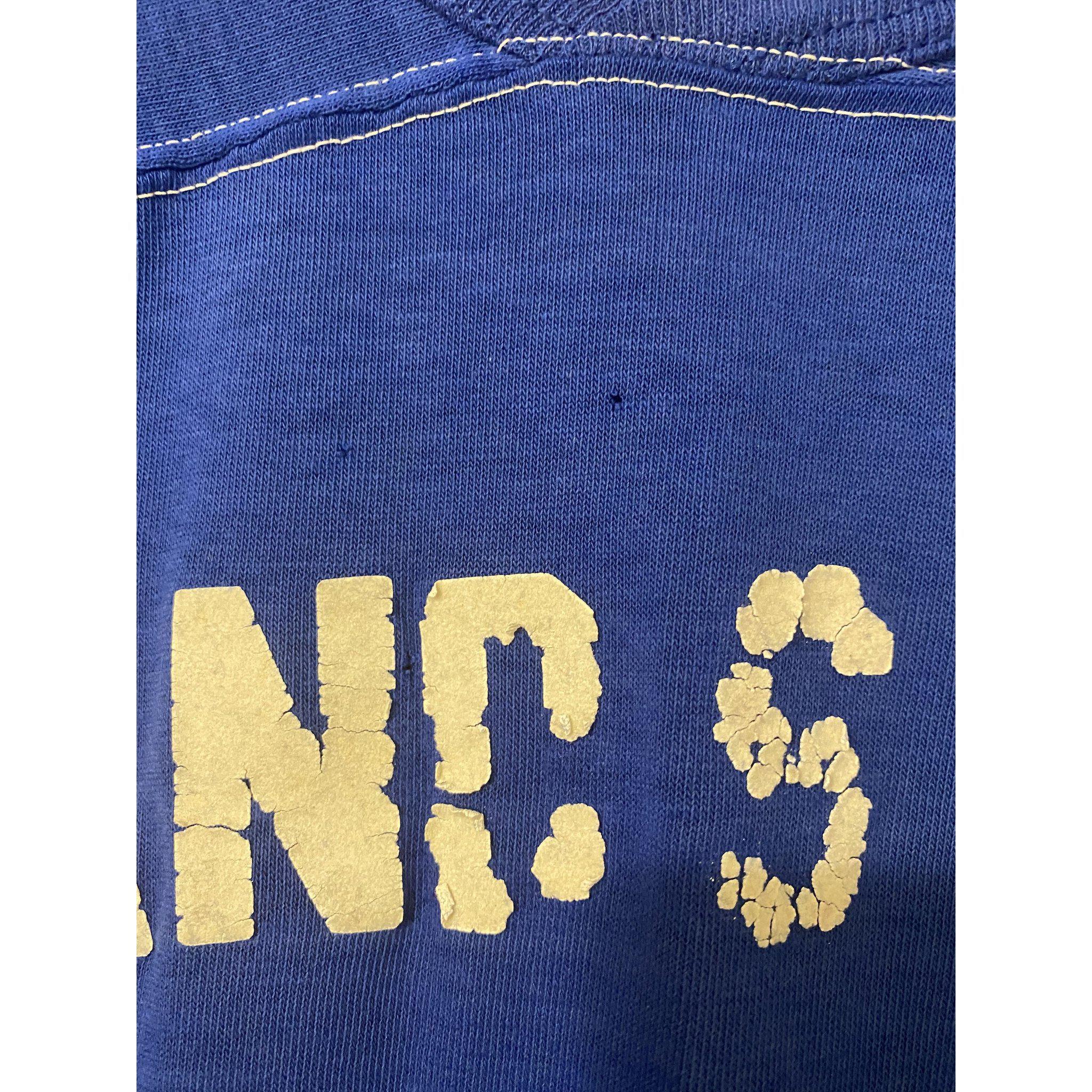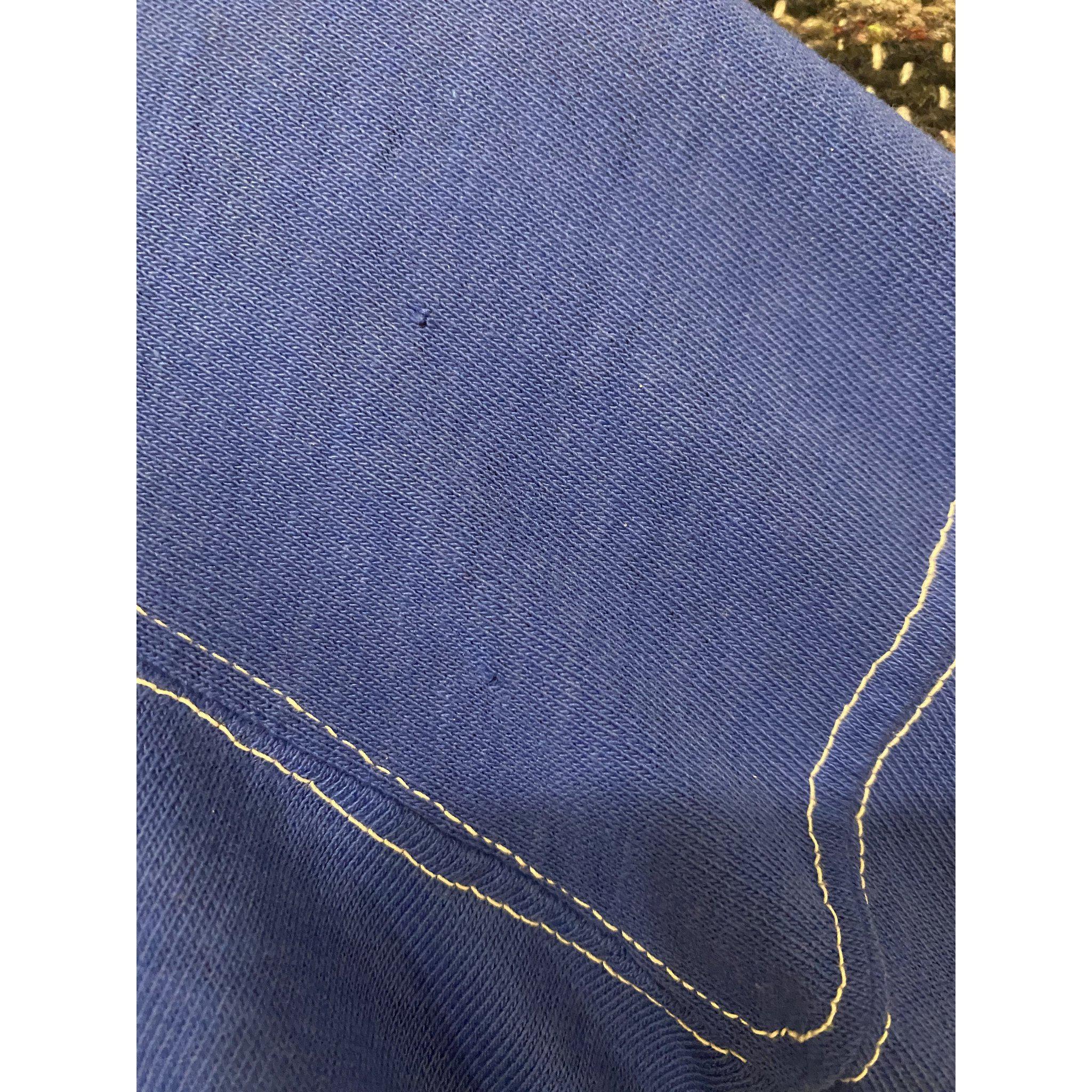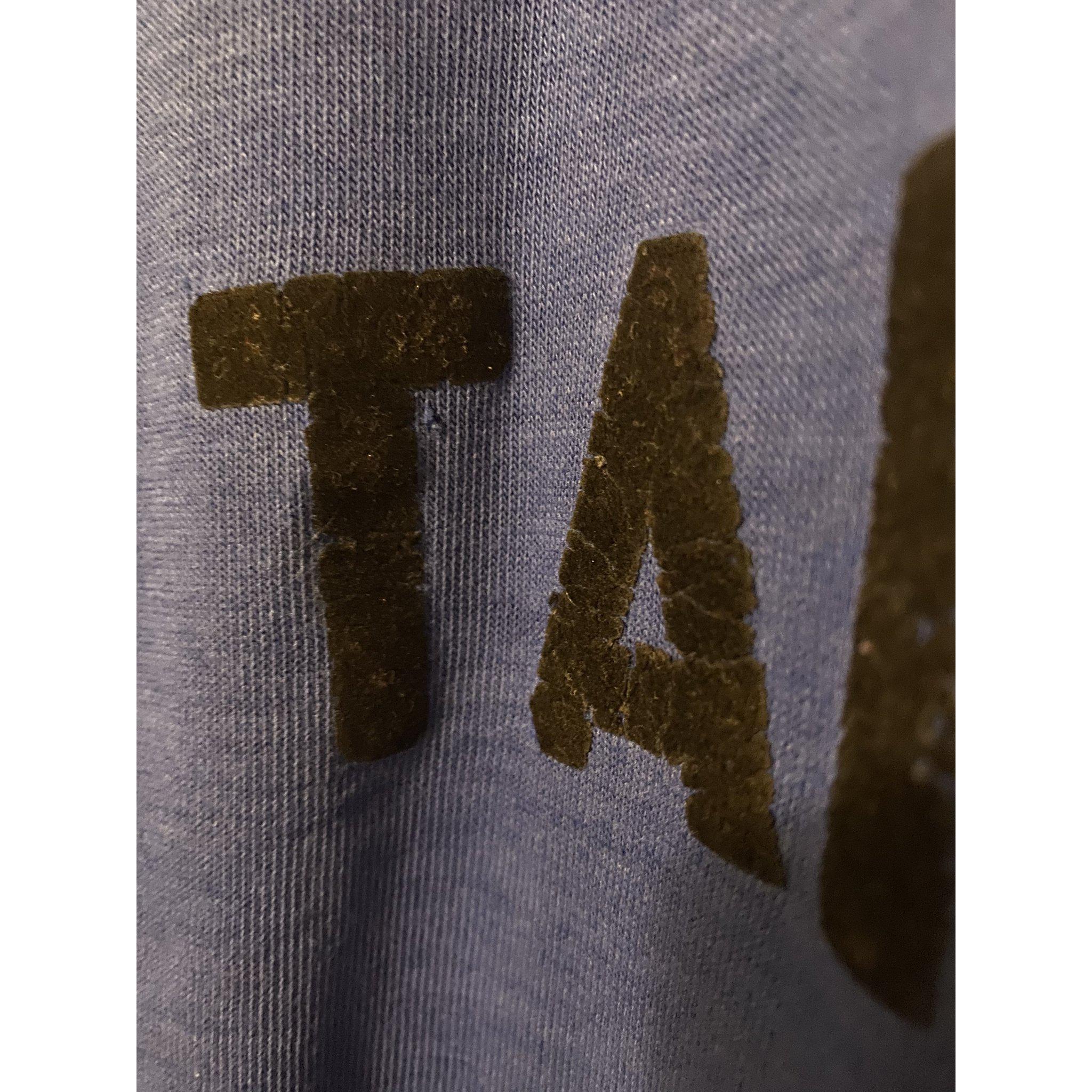 Hands Off Taken 70's
It doesn't get any more retro and fun than vintage home-brew tees! This one seems to be from the 70's and we'll leave it up to you to ponder what they meant when they chose to iron on this phrase. 
The letters are almost felt like (which is different) and very soft, although cracking from heavy washing over the decades prior. Treat this one delicately! It's super soft and almost paper thin, which is rare for a jersey style shirt. See photos!
Please wash inside out, hang to dry. Dryers will destroy this print. Avoid machines, wash by hand. 
Fits perfectly like a Small, but will also fit a snug medium
No returns on vintage shirts. 
We're delighted to assist you in getting the size that fits you best. We understand how important it is to get that perfect fit, and we want nothing less than for you to absolutely love your new clothes. Please adhere to the size guide for each item, as we carry multiple styles and fits.
We gladly accept exchanges within a 7-day period, as long as the shirt is new and in the original condition. That means unworn and unwashed. There are no refunds or exchanges on vintage items.
Please visit our FAQ for full details, or email us at futuremonsters@gmail.com.
sign up and we'll email you
as soon as this item is back in stock.