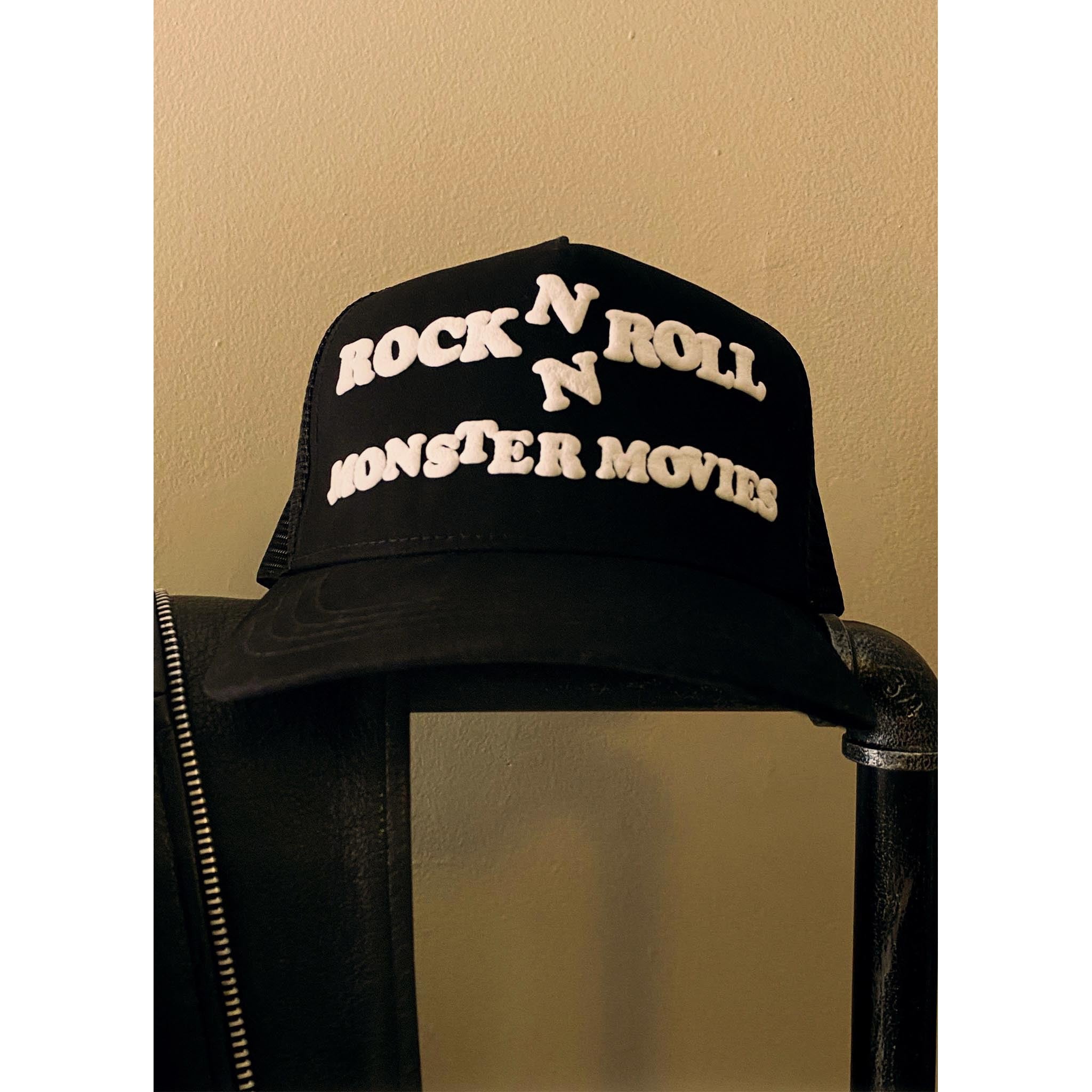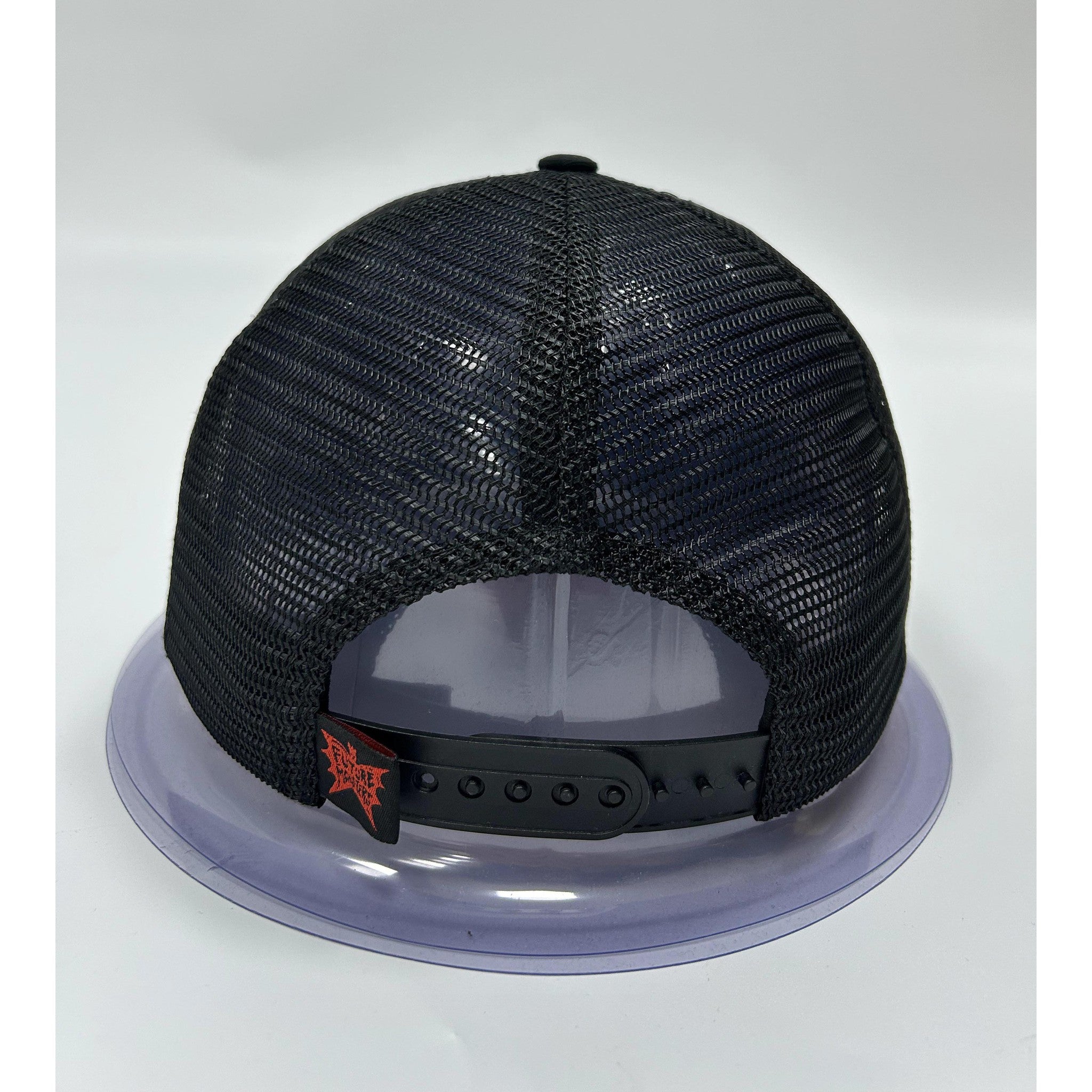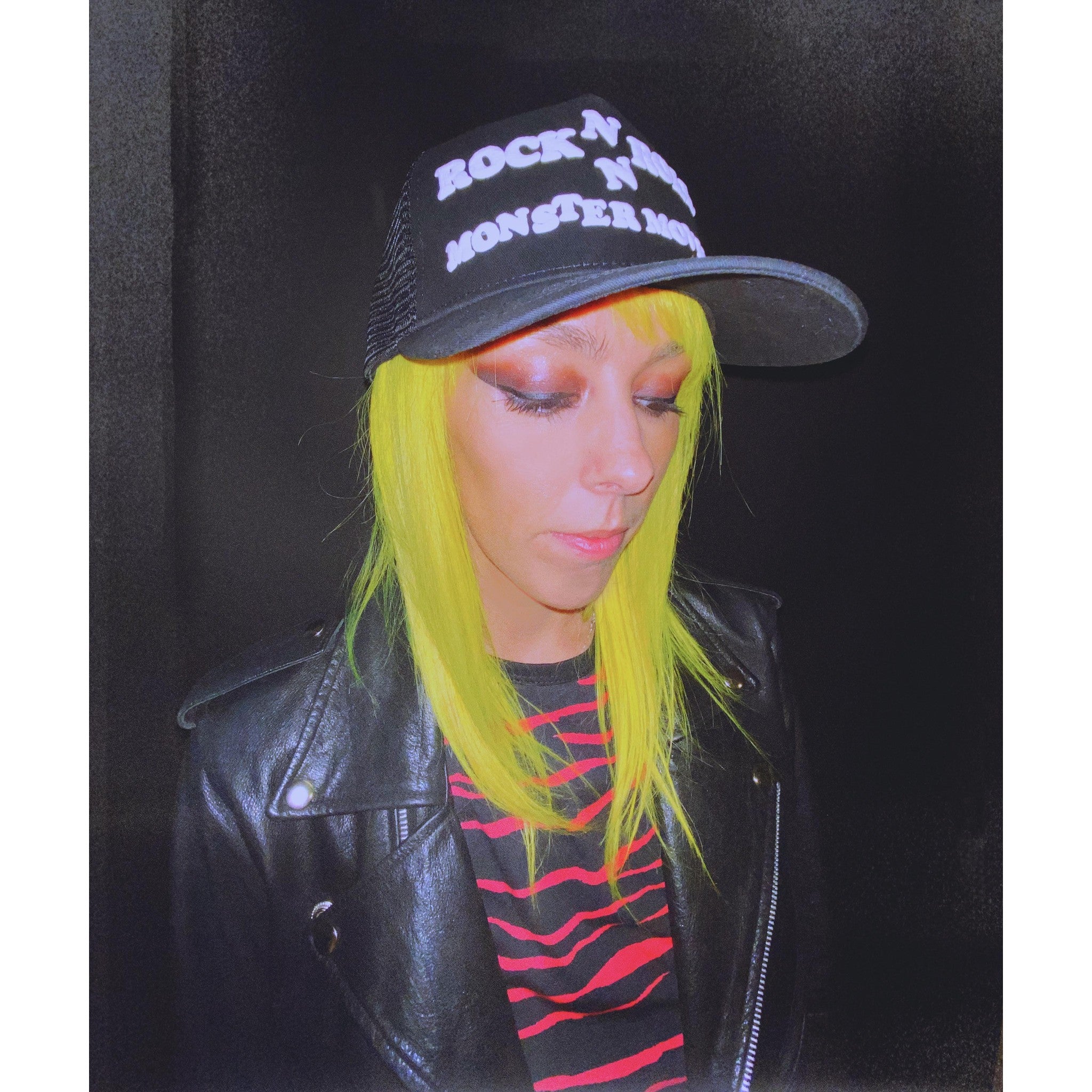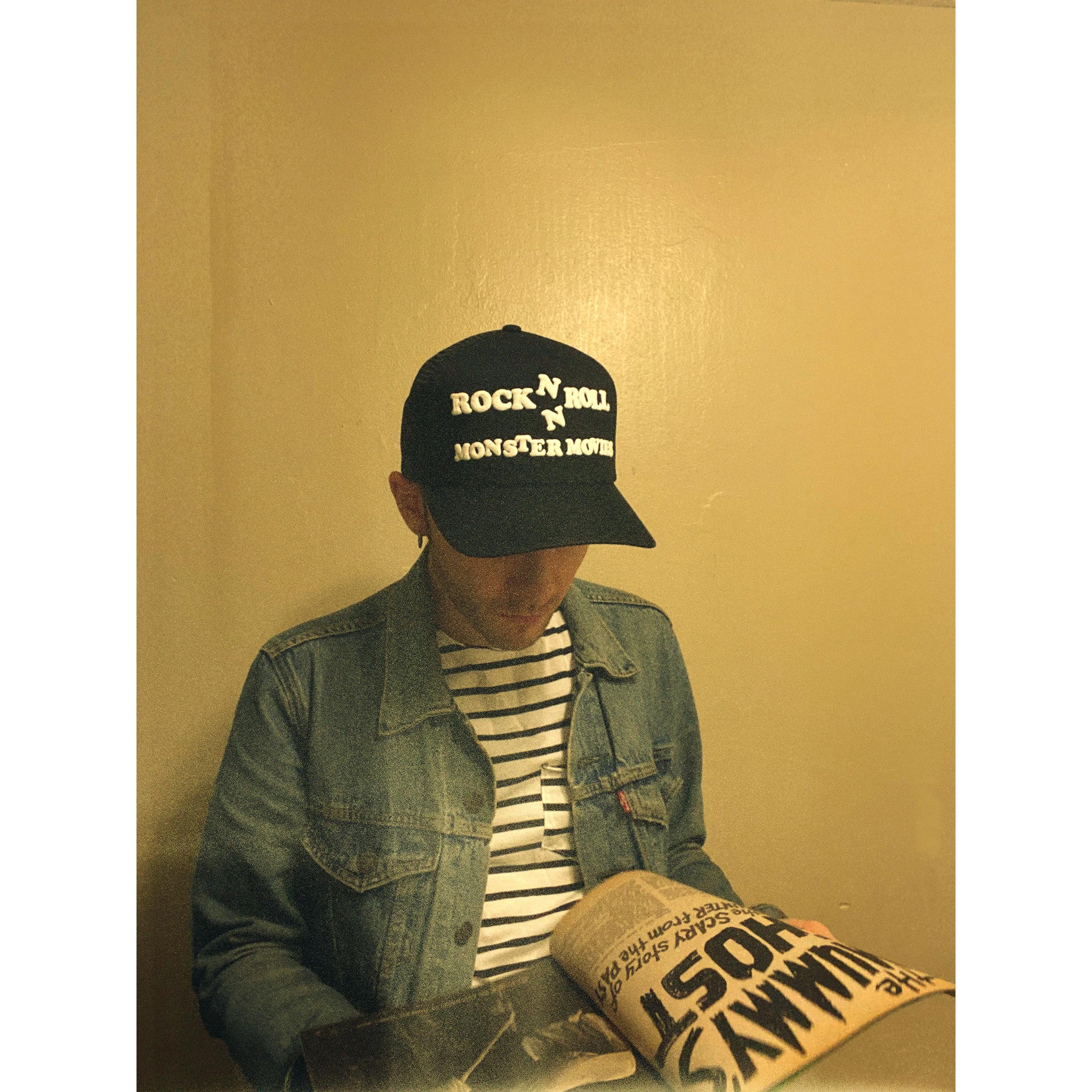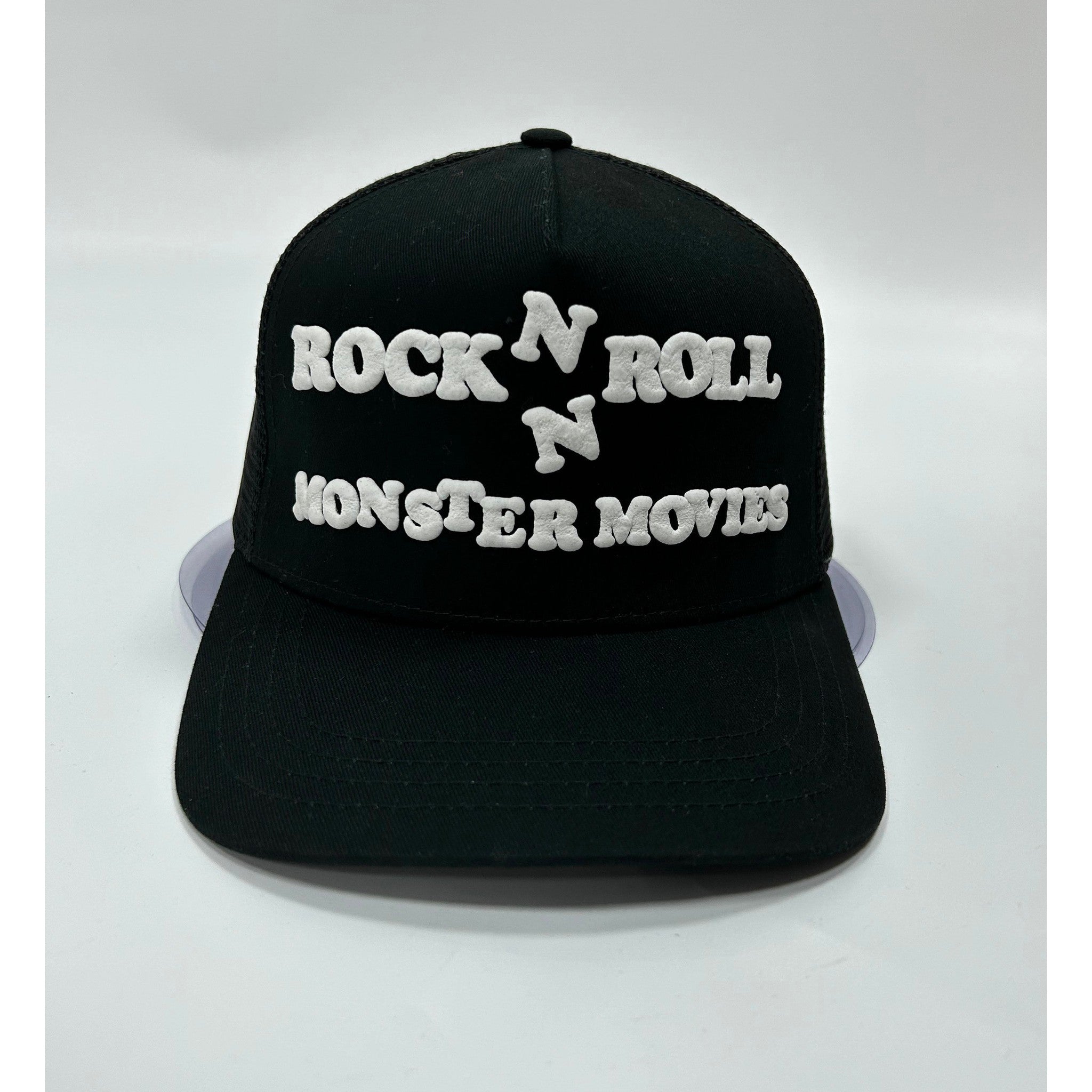 Rock N Roll Monster Cap
'Nuf said! Our first FM brand trucker hat is here. Each one handcrafted & printed to look like your favorite vintage find. 

Black color with white puffy ink

Adjustable snap closure 
Solid meshback
We always say wear it 'til it falls apart, but should you need to wash it, we recommend gently scrubbing by hand. Avoid washing machines & dryers.
We're delighted to assist you in getting the size that fits you best. We understand how important it is to get that perfect fit, and we want nothing less than for you to absolutely love your new clothes. Please adhere to the size guide for each item, as we carry multiple styles and fits.
We gladly accept exchanges within a 7-day period, as long as the shirt is new and in the original condition. That means unworn and unwashed. There are no refunds or exchanges on vintage items.
Please visit our FAQ for full details, or email us at futuremonsters@gmail.com.